Our team addresses urgent health concerns by improving community well-being through creative expression. We are a small, nimble team that is enthusiastic about using the arts to make measurable impact for our partners and the public.
Brendan Creamer
Communications Specialist
In his role, Brendan develops the Foundation's communications strategy and creates messaging materials to engage external partners. Previously, he managed numerous multi-media national public service campaigns for a range of nonprofits and government agencies.
Katie Doyle
Product Manager
Katie provides strategic technical and design direction for the development of the Foundation's digital properties – serving as the "voice of the user" to ensure platforms serve users' needs and organizational goals. With an academic background in journalism and professional experience in product and project management, Katie is committed to crafting technology solutions to help non-profits fulfill their mission..
Louisa Fresquez Hudson
Program Manager
Louisa brings the Foundation's programs directly to communities by working on program development from initial design through evaluation. Prior to joining the Foundation, she worked with a nonprofit healthcare organization on their Ebola and COVID-19 responses, in a university's Department of Global Health and Social Medicine, and as a caseworker for aslyum seekers at a human rights organization.
Natalie Gee
Film Festival Curator
Natalie curates the UnLonely Film Festival and promotes films' ability to help inspire people to stay connected and decrease the burdens of loneliness. Natalie also programs short films for the Brooklyn Film Festival and is a filmmaker whose work has premiered at Oscar qualifying festivals within the U.S. and overseas.
Vivian C.R. James
Director of Administration
Vivian has been with the Foundation for over five years and oversees all of its financial and administrative operations. She brings more than twenty years of experience as a nonprofit fundraiser and manager who has worked with a variety of nonprofit and arts organizations.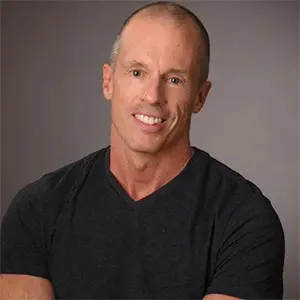 Robert Murphy
Director of Product
Robert has contributed marketing, communications, and branding guidance to the Foundation since its start in 2004.  He has over twenty-five years of hands-on marketing experience in a wide range of industries, including healthcare, retail, and political campaigns.
Andrea Newman
Director of Development
Andrea advances the Foundation's mission by developing relationships with funding partners, corporations, and foundations. Andrea most recently led the development and communications for a New York City community center which  served 15,000 New Yorkers annually with arts, education and social service programs.
Jeremy Nobel, MD, MPH
President & Founder
Dr. Nobel is Board Certified in both Internal Medicine and Preventive Medicine. He currently serves on the faculty of the Harvard Medical School in the Department of Global Health and Social Medicine. Jeremy is also a poet, a photographer, and a teacher—a practitioner of both the humanities and sciences.
Amy Poueymirou
Director of Programming
Amy brings more than 10 years of experience designing curriculum, leading a federally-funded research program in arts integration, as well as developing and facilitating community workshops and educational programs at a range of NYC-based organizations. Amy also has experience evaluating educational programs for the NYC Department of Education.
Stephanie Pruitt Gaines
Director of Marketing Communications
Stephanie is responsible for raising the organization's brand identity, positioning the Foundation as an authority in arts-based programming to improve health and well-being, and building broad awareness of its mission and programs. Stephanie is a published poet, active in the Nashville art community, and an exciting communicator who has been featured in a TEDx Talk: (Un)Likely Bedfellows: The Marriage of Art and Business.
Bradley Woody
Program Manager
Bradley has worked at the intersection of creativity, well-being, and community building for more than ten years. He draws passion from life-long engagement with the arts and early experience as an art maker and educator in museums, schools, and non profits.